Fitness For Life – Focused on you
Ross and Christine Darragh believe in changing the world one step at a time.
Our mission is to create a welcoming, fun and inclusive community where people are supported by professionals and develop fitness for life.
Our vision is a vibrant, fit and healthy community of members who live life to their fullest.
JOIN THE EVOLVE COMMUNITY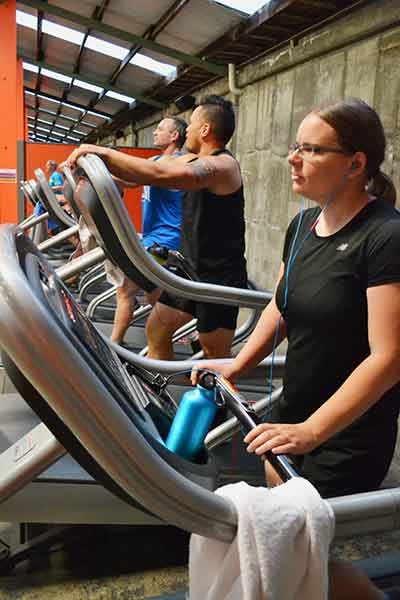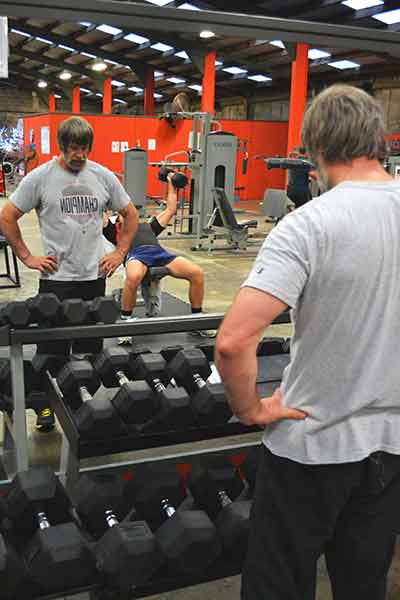 At evolve, we are dedicated to helping you reach your ideal self.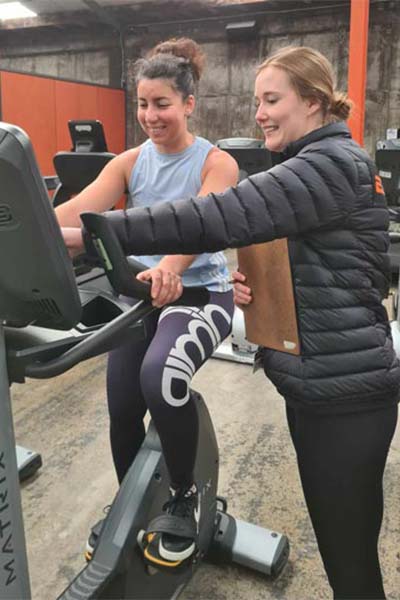 24 hour access, seven days a week
Evolve Fitness Feilding is accessible to our members 24/7 using our after-hours access door. 
group fitness classes
With over 20 classes per week and participants ranging from 18 to 80 years of age, you are sure to find a class to suit you.
wide range of equipment
From free weights, exercise machines, and racks and benches, we have a massive range of equipment. 
I've always been cautious about going to a gym, where others around you know what they're doing and you're the potato among them not knowing how to use the machines. Now I'm going four days a week!
Thankfully, the staff are exceptionally helpful, if you're not sure about something they're happy to help. There's no shortage of staff so you can always find somebody wandering around. There's plenty of equipment so you're never waiting to use anything.

The best bit? I haven't paid a cent! My wife signed up for the platinum membership which gives her 24h access, free assessments every 8 weeks, AND can bring a friend along as long as she's there! I'm the tag-along, so essentially it's two for the price of one, and I use of all the equipment.

I can't recommend this place enough.
5 Stars 🌟
There is an old saying "what a difference a day can make".
That day came when I joined Evolve Fitness in mid-September 2023.
With a change of diet and a light training circuit designed by Evolve Fitness staff, my health and wellbeing changed dramatically.
In the first six weeks (2-3 visits to gym each week), my weight dropped by 6.8kg and blood pressure dropped by 24 points.  I'm already on reduced medication for blood pressure.
I'm looking forward to the next six weeks of gradual weight loss, increase in fitness and maybe less medication.
Arthritis pain in knees and joints generally has reduced significantly.</e

Evolve has a great friendly team to assist you in every way possible.  Give it a go, you might surprise yourself.
Best gym I have been to. Massive with a heap of machines and weights.
Its best quality however is its local friendly atmosphere and community that it seems to nurture. In this way it is the opposite to corporate chain-owned gyms that just want to collect your membership fee.
It is very common to see the owners and staff walking the floors chatting to people and helping them with form or a spot etc.
This in my opinion is the hard to quantify gem that makes this gym really special.
Fantastic gym! Lots of space, great equipment and the staff are helpful, friendly & dedicated!
I love working out at Evolve.
Outstanding gym. Great atmosphere, plenty of well-maintained equipment and great staff.
Enjoy every training session 😀
Entry is during staffed hours only
1x Assessment and Programme
Les Mills and Evolve group fitness classes
8 weekly assessment and Programmes
Group fitness classes plus
Bring a friend for free anytime during staffed hours.
No contract weekly payment membership.
8 weekly assessment and programmes
Membership suspensions (up to 3 mths per year)
Up to 20-minute massage in the recovery room during staffed hours
Group fitness classes plus
Bring a friend for free anytime during staffed hours.
Joining Evolve is simple just sign up below or call us on
06 323 3009
and we will sign you up